COVID-19 cancelled National Honor Choir 2020, but we look forward to a bigger and better choir in 2021. Those accepted this year may retain their acceptance and join us next summer. We will run a second round of auditions this fall. Please return to our website soon for further details.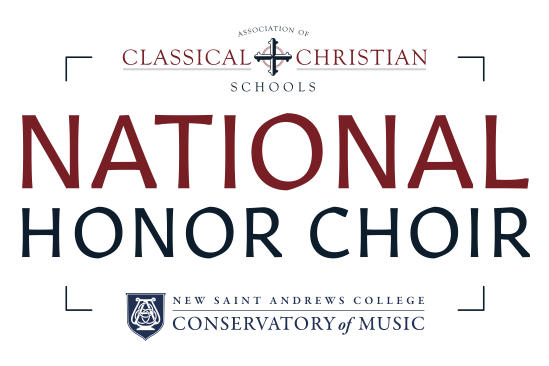 2018 Participant: "I thought I already had enough knowledge on how to sing properly. As soon as we started the first rehearsal, I realized that I still had much to learn about singing. We accomplished many things. To name a few, we became familiar with our music, memorized Psalms through singing them, broke into sectionals to gain a more detailed understanding of the music, analyzed the scores to help us better understand the entrances throughout songs, and learned the rhythms through eurythmics. We accomplished all of this in just three days. We worked together as a choir and worked hard toward our national performance on our final night together."
National Honor Choir
At the ACCS 2020 Repairing the Ruins Conference
Come and sing with other students from ACCS in Louisville, Kentucky
June 15th-19th 2020
Audition by March 1, 2020. Days left to audition...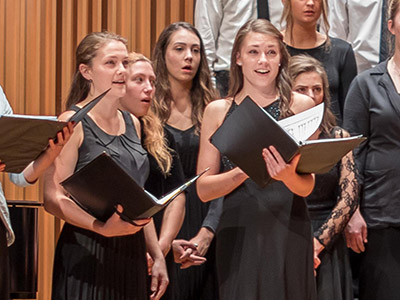 Audition
Students (ages 14-19) attending ACCS member schools or ACCS member home schools may audition.
Students need to audition with the following piece by singing as a soprano, alto, tenor or bass:
(sound link)
Here is the musical score:   SCORE
1.  Practice your parts here:
2.  Record over this soundtrack for your audition (use a media based recording device to record your vocals):    Record over this for your audition
3.  Use the "submit audition" section to register your submission and drop your audio file into the applicable place provided.
4.  Honor choir members will be notified of determination within one month of submitted audition.
4.  Those chosen for a place in the National Honor Choir will then be sent a link to fully register for the Honor Choir intensive preceding the performance.
5.  Registration must be completed within two weeks of acceptance notification to secure your position within the choir.
Those accepted for National Honor Choir must register with a $100 deposit.  The balance can be paid in one lump sum by May 1, 2020 or may be made through monthly payments leading up to the June 11th start date. Honor Choir participants must be able to attend the entire intensive, the performance and must stay with the other honor choir students.  Concert attire (ladies: black modest dresses; gentlemen: black slacks and white button up shirts) and black choral binders must be provided by Honor Choir members.
The cost is as follows:
National Honor Choir Intensive fee $475
Includes:
1.  Lodging for Tuesday night the 15th through Saturday morning the 19th
2.  All meals beginning Tuesday evening and ending Saturday morning.
3.  Snacks and drinks.
4.  Intensive daily choir workshops
5.  Sectional training
6.  Folk dance ball
7.  Honor Choir t-shirt
8.  Transportation to and from airport (if needed)
9.  Transportation during week as needed
Submit Audition