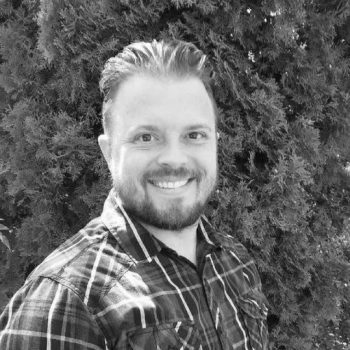 Organ Instructor
Jered Kostenko is an adjunct professor of applied music studies at New Saint Andrews College in Moscow, Idaho. Jered obtained his Masters in Music from Washington State University in 2013, with emphasis in composition and piano performance. He has since then continued to serve at WSU as a collaborative pianist for students, faculty, and visiting professional artists. During his time at WSU, Jered also played orchestral piano for the WSU and Washington-Idaho Symphonies.
A resident of Pullman, Washington since 2011, Jered owns and operates his own music school for piano, organ, composition, improvisation, and music theory. He welcomes students of all ages and abilities, and has successfully instructed children with special needs and/or disabilities.
Jered has served as the incumbent organist and minister of music for the Pullman Presbyterian Church for the last five years. He has performed organ works on a regular basis for church services, weddings, and funerals since his appointment at the PPC.
An avid composer, Jered has written for piano, voice, solo instrumental, small chamber, and wind ensemble. His current compositional effort is bent toward setting all the major Biblical Protestant doctrines to music for devotional and missionary application. Jered also offers a number of Christian piano instrumental albums, and has toured the Pacific Northwest with performances of these compositions. Jered has also engraved a significant number of works for clients, arranged choral music for church choir, and played for civic events in the Palouse area. It is his belief that music should be an act of service to others, and homage to the Lord Jesus.